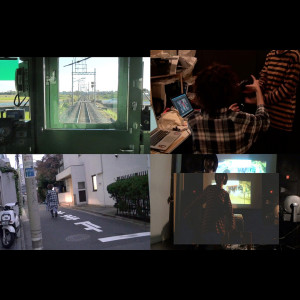 1 Work, 3 Materials (118.5 km / 6 minutes)
Yoshimi Isozaki , 2013
Limited edition of 3, signed by the artist.
An SD card containing a folder with four files – one file with the finished video, and another three, each containing the support materials used to make the final video.
The final video depicts all three files being played simultaneously on one screen.
The structure of the video evokes a sense of meta-cognition.
Shibuhouse is a young loose collective from Tokyo Japan which was formed in 2008 and includes 20-some members. The members, who are engaged in various disciplines – from visual art practitioners, to medical students, publishers, producers, designers, film makers and musicians – all share a house together in the busy neighbourhood of Shibuya in central Tokyo. www.shibuhouse.com
3 in stock